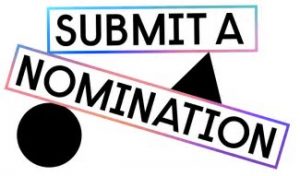 Each year at the MOSAC2 Professional Development Institute, we recognize professionals in the out-of-school time field who demonstrate excellence in their work, and who exhibit commitment an enthusiasm in serving Missouri youth each day.
This year, we are also holding the Celebration of Afterschool recognition banquet during the MOSAC2 PDI.  Please consider nominating staff for the two competitive awards (Outstanding Professional Award and Rising Star Award) and for recognition of their length of service and educational achievements (non-competitive).  In addition to staff, you may also submit nominations for community partners and school administrators to be recognized during the Celebration of Afterschool Dinner.
Outstanding Professional Award
This award is presented to an individual who serves as a model to other afterschool professionals around the state, exhibiting career proficiency and personal excellence.  The individual receiving this award should not only be seen as a leader in their programming, but also in making positive contributions to the field of afterschool in Missouri.
Rising Star Award
This award is presented to an individual who has been in the afterschool field for 2 years or less, but has exhibited a passion and excitement for working with school-age youth.  The individual receiving this award should be seen as positive, enthusiastic, and innovative in delivering programming to youth each day.
Nominations will be accepted for these awards until Friday, October 25, 2019.  The winner will be announced during the dinner on Friday, November 15th.  You may submit more than one nomination.  Please use this link to submit
nominations
for either the Outstanding Professional Award or Rising Star Award.